Installation
Download the zip file.
Login to your Wordpress Dashboard.
Click on Plugins then click on Add New.
After that click on Upload Plugin then click on Choose File.
Select the zip file that you have already downloaded and click on Install Now.
Activate the plugin.
Quick Setup
From the Wordpress Dashboard click on Maxim Caching button ( you will be redirected to the plugin settings page ).
From there click on Quick Setup button ( a popup will open ).
From that popup select which mode you want.
Click on save.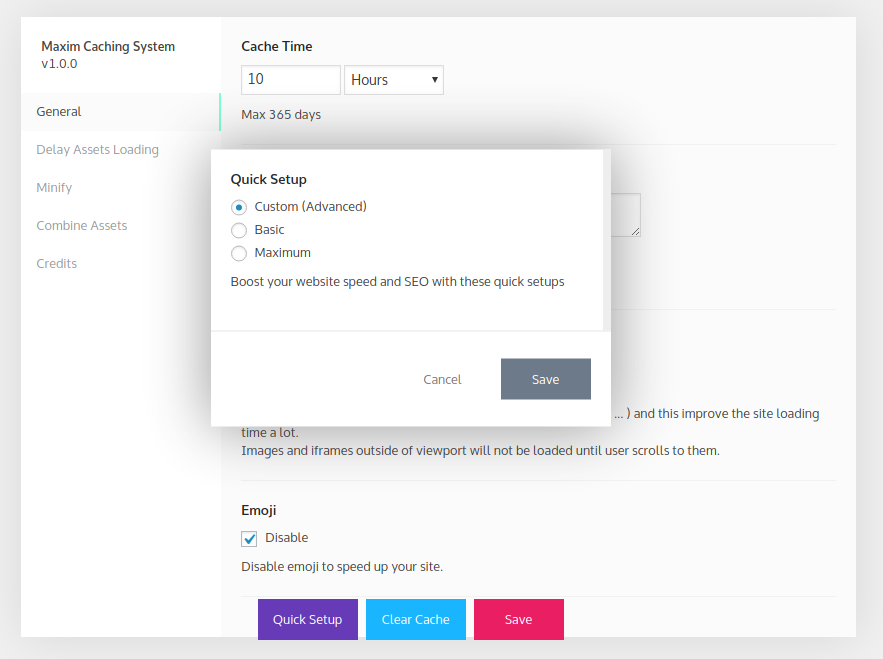 That's it. enjoy your fast website.
Wordpress Permalinks
Permalinks must be enabled in order for this plugin to work.
From the Wordpress Dashboard click on Settings > Permalinks.
Select which URL structure you want ( except Default ).
Click Save Changes.